Welcome to Our Savior's Lutheran Church
Serving New York City's Southern and Western Suburbs From the Heart of the Garden State For Over 51 Year
Rev. Mark Johnston - Pastor

7:30 p.m.
Soup Supper 6:30 p.m.
Saturday February 24th
Psalm 22:10 From birth I was cast on you; from my mother's womb you have been my God.
Jesus was God's Son from his birth and throughout his life. Now came the ultimate test for Jesus. Would Jesus trust his Father to see him through this suffering? Jesus knew this was the Father's plan to rescue the people of the earth. He will also rescue us from every hardship we experience. Just trust God the way Jesus did.
Please keep Pastor Darren Knoll in your prayers as he deliberates on his Call to come to Our Savior's
Sunday Schedule
10:00 a.m. - Morning Worship* w/ Holy Communion
Holy Communion First Three Sundays of Each Month
11:15 a.m. - Sunday School and Adult Bible Study
* If you are unable to attend worship a complete recording is available under the
"Worship Service Audio Recordings" tab on the left side menu.

Martin Luther College Choir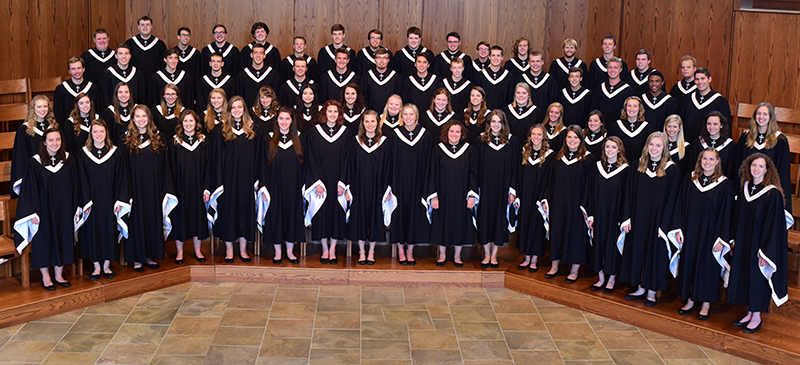 Concert Friday March 2nd
7:00 p.m.
"Click" on Picture to Listen

Lunar New Year Event
1:30 - 4:30 p.m.
Sunday March 4th
Our Savior's is a confessional Lutheran church located in East Brunswick, New Jersey. We hold to the truth of God's Word which proclaims that Jesus Christ is the only Savior that we need. Through faith in Him, we are forgiven for all sins and given the sure promise of eternal life. Join us for Worship or Bible Class soon. The message of Jesus Christ will give you peace and joy!
By Grace Alone!
By Faith Alone!
By the Scriptures Alone!
IN CHRIST ALONE!

"Click" Here to Read or Hear
Today's Daily Devotion

Next Southern New Jersey Area Worship
To Be Announced
at
Christ Lutheran Church
40 Schoolhouse Road
Whiting, NJ
"Click" for a map

We are a member of the Wisconsin Evangelical Lutheran Synod (WELS). The WELS is a church body founded in Wisconsin in 1850. Since then, the WELS has planted congregations in every state as well as numerous world mission stations.
For more information about the WELS , please visit their web site: www.WELS.net. .

For it is by grace you are saved, through faith -
and this not from yourselves, it is the gift of God -
not by works, so that no one can boast. Eph. 2:8,9

Click to Watch The Latest W.E.L.S. Connection

Read The Latest Forward In Christ Magazine

Listen to STREAMS Christian Radio